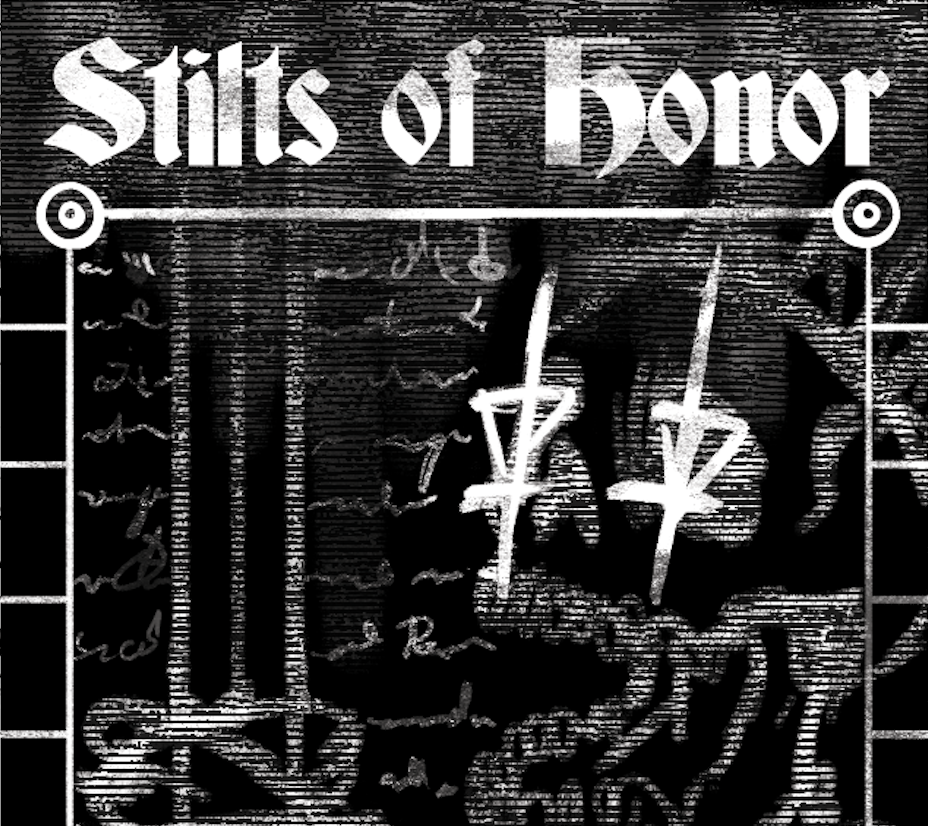 Stilts of Honor
A downloadable Honorable Quarrel
In a broken world of strange creatures, marauding warriors, greedy aristocrats, and humble peasants, there yet lives one tradition known by all.
Welcome to Stilts of Honor!
Stilts of Honor is a 2 player game that uses two standard 52 card decks, jokers included. Each player has their own deck, which will represent them-self and their strategic resources. The idea of the game is that you and the other player are participating in a duel. The catch however, is that you are both wearing stilts, in an unusual attempt to gain height advantage in battle.
Lightweight rules with complex strategies will keep you guessing as you try your best to reserve your resources. You'll use spade cards to attack your opponent's legs, which will take out sections of their stilts. When you knock them down to be shorter than yourself, you can hit them head on! Attacking could win you the game, but how long can you keep your own defenses up? The longer the game goes, the more armor and stilt repair cards you'll burn through. Will you win with brute force, or careful endurance?
At the end of the rulebook, you'll also find suggestions and untested ideas for new playstyles or new games entirely. Hack this game!
Happy Dueling!
------------------------------------------------------------------------------------------------------
Love the game? Consider purchasing the optional Stilts of Honor: Tall Order pack! Inside you'll find high quality custom cards ready for print in a organized pdf. These cards are not necessary to play, but give a useful visual reminder of the game's mechanics and characters to personalize with. If you would like to see them yourself before purchasing, try them for free in Tabletop Simulator!
https://steamcommunity.com/sharedfiles/filedetails/?id=2827590061
Also included in the pack is a custom .psd file for creating your own custom playing cards, whether it be for SoH or something else! You'll also find high quality png files of every individual card.
Dicier, by Speak the Sky, licensed under CC BY 4.0. https://speakthesky.itch.io/

Download
Click download now to get access to the following files:
SoH printer friendly.pdf
2 MB
Stilts of Honor rulebook.pdf
5 MB
SoH Tall Order Pack.zip
69 MB
if you pay $2 USD or more